Welcome, explorers! As February is upon us, we're kicking off the month with a brand-new update, a new festival, and plenty of new changes to explore in Age of Empires III: Definitive Edition! Here's some of what's on the way this month:
NEW EVENT: Join the Lunar New Year Festival and unlock exclusive rewards!
NEW CHALLENGE: Test your mastery of the battlefield in the Bombard Brawl challenge scenario!
NEW HOME CITY CUSTOMIZATION: Unlock brand new customization options for Beijing—the Chinese Home City!
NEW WEEKLY AVATAR REWARDS: Sign in each week to pick and unlock a free profile avatar image
Numerous stability and performance improvements
Your Town Center should no longer vanish when moving to a new Age
Ongoing adjustments to prevent units from getting trapped in buildings
Buffs to the strength and tactical tools of the Chinese civilization
Rolled back some of the changes and made adjustments to improve the balance of the Swedes
Major overhaul to Treasure spawns in the Standard Maps set
…and more!
Additions and updates to the civilizations, bug fixes, and new features such as the Home City customization are based entirely on your feedback, so keep making your voice heard! We'll keep making adjustments and fine-tuning the game as we continue to move deeper into 2021, so make sure we know about all the things you want to see in Age of Empires III: Definitive Edition.
---
---
We've got some exciting things coming your way next month, so stay tuned; you won't want to miss any of what's coming to Age of Empires III: DE this year!
See you on the battlefield!
—The Age of Empires Team
♦     ♦     ♦
♦     ♦     ♦
Please note that custom mods may not be compatible with the latest game update. If you are experiencing issues launching or playing the game after downloading the new build, try disabling your installed mods before trying again.
Still having trouble? Visit our support site!
BUILD SPOTLIGHT
While there are plenty of notable fixes and features to which to look forward in today's build, here are some of the big highlights coming with this month's update:
Lunar New Year Event
---
🥳 February 1 – February 22 🥳
---
With the Lunar New Year on the near horizon (February 12), we're taking the opportunity to throw a party in true Age of Empires III: Definitive Edition style! This means, of course, new challenges for you to overcome, exclusive profile icons to unlock, and even a new challenge and leaderboard to test your skills (check out the Bombard Brawl section, below!). All of this is a part of the LUNAR NEW YEAR FESTIVAL!
New Rewards!
Starting TODAY through FEBRUARY 22, complete daily in-game tasks to unlock event-themed goodies:
DAY ~
🎯 Sign into Xbox Live.
🏆 Unlocks the Xbox Ox profile icon.
💾 *Required* if you want to save any rewards unlocked during the event!
Each of the following challenges must be unlocked in order and on separate days:
DAY 1
🔒 Win a Skirmish or Multiplayer game on the Silk Road Map.
🏆 Unlock the Citizen in Cheongsam Traditional Clothing profile icon.
DAY 2
🔒 Get 50 artillery kills as the Chinese.
🏆

Unlocks the 

Hand mortar Jammed with Fireworks profile icon.
DAY 3
🔒 Perform 10 Anchor Fist with Lao Chen in Asian Dynasty Campaign.
🏆 Unlocks the Lao Chen with Gift Basket profile icon.
DAY 4
🔒 Build all 15 Wonders.
🏆 Unlocks the Iron Flail in Traditional Clothes profile icon.
DAY 5
🔒 Control all Trading Posts on Large Silk Road for 2 Minutes against 3 FFA Standard AI.
🏆 Unlocks the Citizen in Áo dài Traditional Clothing profile icon.
Keep it Forever!
Remember: if you sign in to Xbox Live during the event, you'll get to keep all of the profile icons you've achieved! Sign in, earn your rewards, and enjoy the Lunar New Year Festival!
—The Age of Empires Team
♦     ♦     ♦
Event F.A.Q.
New Challenge: Bombard Brawl
A BRAND-NEW CHALLENGE APPEARS! The Bombard Brawl scenario will test your skills as you blast your way through enemy lines to lay siege to a fortified French stronghold. Earn points, dominate the battlefield, and see where you fall on the leaderboard of your friends!
You've been promoted as Commander of the Ottoman forces, and must capture four enemy encampments before sieging the French stronghold!
After destroying key enemy structures—indicated by a flag next to the structures of each enemy—you will assume control of the remaining buildings to reinforce your army as they engage the next enemy force.
Your ultimate goal is to destroy the French Command Post and gain as many points as you can along the way. An in-game leaderboard will display how you stack up against your friends' scores!
In addition to the leaderboard, you can unlock two exclusive icons based on your score in the scenario:
| | |
| --- | --- |
| | Reach a score of 45,000 in Bombard Brawl challenge. |
| | Reach a score of 60,000 in Bombard Brawl challenge. |
Developer Pro Tips
Need help increasing your score? Here are some tips from the people behind the scenario:
We hope you enjoy the new Bombard Brawl challenge!
Home City Customization: Beijing
We heard your excitement for the Swedish Home City customizations, so we're excited to once again expand your customization options with 31 new options to update the Chinese Home City of Beijing! Unlock and select from new building options, citizens, lanterns and flags, and other elements with which to beautify your city—all to show off your mastery of the Chinese civ!
Customize five different buildings: Emperor's Treasury, Fortress, Imperial Court Merchant's Guild, and the Customs House
Three new skyboxes are unlockable for your Home City!
Four color variants available for the different buildings!
…and more!
Weekly Avatar Rewards System
Each week, you'll have the option to permanently unlock one of five profile pictures just by playing the game! Log in, select your favorite icon, and add it to your collection!
The other four options you don't pick will be locked out for the given week, but will return in future rotations; so keep coming back to fill out your collection with all the different options!
GAME
Stability & Performance
Implemented fixes for two memory leaks.
Fixed corruption issues that could stealthily emerge when tabbed out of the game.
Fixed a potential hang and memory leak when launching the game.
Fixed an uncommon hang related to cloud saves on certain machines.
Fixed a crash on the mission, Bring Down the Mountain (Act II: Ice), when issuing an attack move order to Ka:Nien.
Improved the performance when searching for active squads.
Graphics
Fixed a legacy bug where your  Town Center could vanish entirely when upgrading to a new Age while a certain animation was playing.
Terrain now responds properly to the texture quality setting.
Fixed occludee shader for hardware that only supports DirectX 11.
Audio
Updated the ♪ civilization jingles ♪ for all civilizations.
UI
The  Torp and  Porcelain Tower will now properly display all their gathering rates in the UI.
Added a new Display Resource Gauge on Harvest setting to the options menu. This setting is enabled by default, and displays the remaining resources as a health bar for trees, mines, livestock, and hunted animals with tasked Villagers. When Villagers are re-tasked, the gauge will automatically disappear after one second.
Command panels will now display hotkey overlays when enabled in the UI Options settings.
Added safeguards to prevent resource bars from showing up above the fog of war layer.
Fixed an issue where the health bars of trees and animals were being displayed at all times.
GAMEPLAY
General
Implemented additional improvements to prevent  Settlers from getting trapped when building  Trading Posts. We are continuing to identify and work towards fixes for other instances where units can get stuck in structures.
Fixed an issue where hotkeys could not be used by Villagers and Explorers when using the Default keybind settings.
Fixed an issue which prevented the "Enable ALT+Right Click Attack Move" from being disabled in the Hotkeys settings menu.
Exploit Fixes
Experience will no longer be awarded for games that end in less than two minutes.
CAMPAIGN
Last City of the Inca (Act III: Steel): Improved the enemy AI to present more of a threat, and encouraged the green computer ally to be less "try-hard" so the player can play a meaningful role in the scenario.
CIVILIZATION BALANCE
General
UNITS
Big Jerome the Pet Polar Bear now shares the same multipliers as
 Honcho the Pet Grizzly Bear. Their damage to Heroes has been reduced from 1x ▶ 0.5x, and damage to Guardians from 3x ▶ 1.2x.

 Peruvian Legion: Reduced the damage of their Grenade attack from 24 ▶ 21.
CARDS
Adjusted the availability of the Extensive Fortifications card for some civilizations. This is to help counter a concerning rise in the effectiveness of "camping" strategies in the Treaty game mode.
Stonemasons: Now properly improves the build speed of all Wagons, Rickshaws, and Travois.
The Chinese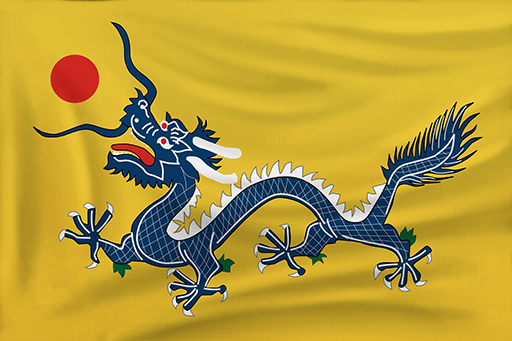 "Changes have been made to help improve the overall strength of the civilization whilst also providing more tools to deploy Commerce Age-based strategies. In particular, the change to their New Army card should make the Old Han Army considerably more compelling to use in the early game, as there is now a better way to maintain the usefulness of the units as the game progresses into the later ages. We will be monitoring the impact of these changes very closely, and will make additional adjustments as necessary."
UNITS & BUILDINGS
 Village: Reduced cost from 190 ▶ 180 wood. XP bounties and build time have been adjusted accordingly.

 Summer Palace: Reduced the amount of time before the Territorial Army is granted for free from 210 ▶ 195 seconds.


Forbidden Army: Decreased training time from 33 ▶ 29 seconds.
CARDS
9 Keshiks (III)

▶

10

Keshiks (III)
24 Rattan Shields (IV)

▶

26

Rattan Shields (IV)
Standard Army Hit Points (II): Increased the hit point bonus for Steppe Riders and Chu Ko Nu from +15%

▶

+20%

.
Beiyang Army (III): Reduced the food cost of the card—which delivers 8 Keshik, 8 Steppe Riders, and activates their Disciplined upgrades—from 1000

▶

750 food

.
Several changes have been made to the New Army (III) card:
Moved from Age 3

▶

Age 2.
Cost increased from 200

▶

500 food.
Note that

 

Arquebusiers

and 

Changdao Swordsmen

do not reach their more powerful, Disciplined status until the Fortress Age.
The French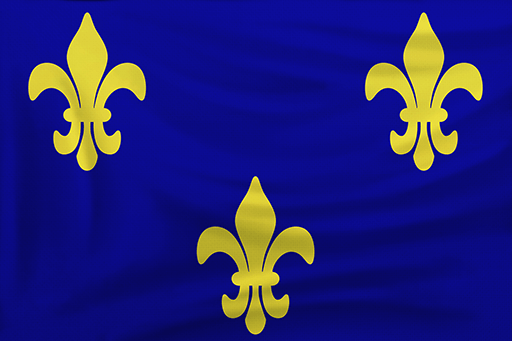 CIVILIZATION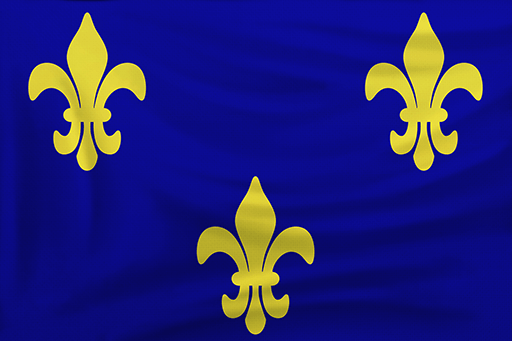 Removed 50 food from their starting resources.
The Swedes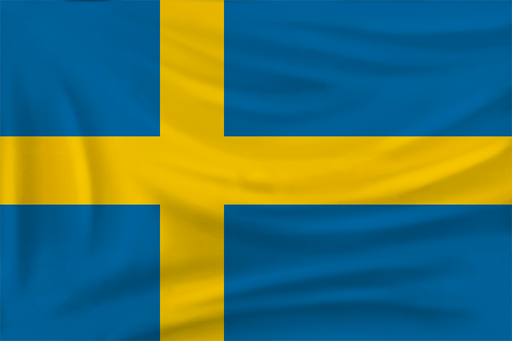 CIVILIZATION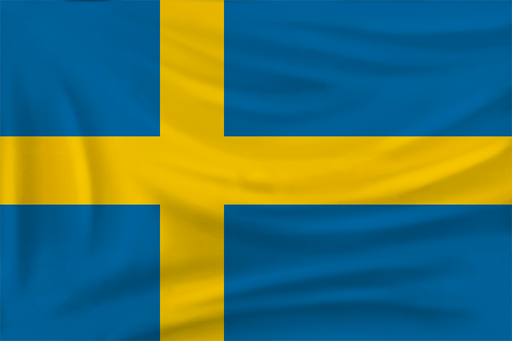 Can now train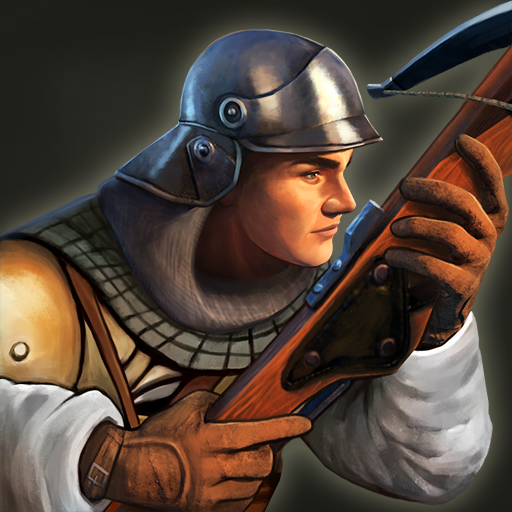 Crossbowmen.
UNITS & BUILDINGS
The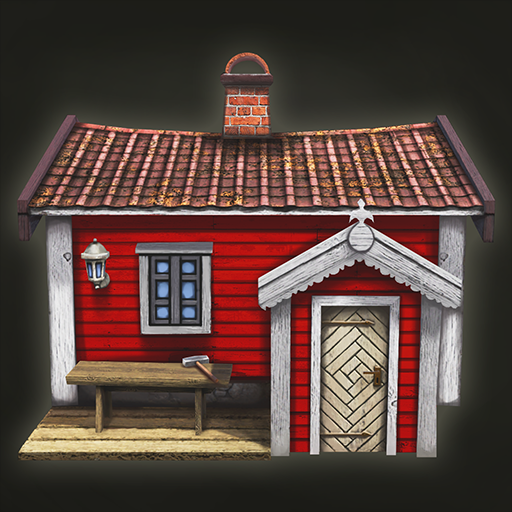 Torp has been adjusted as follows:
Somewhat relaxed the Torp's placement restrictions and improved the accuracy of the visible ring indicating the collection radius. These changes will comfortably allow up to 6 Torps to gather from a single Mine—which was possible before the previous game update, but is now much easier.
Increased the amount of food in spawned Berry Bushes from 125

▶

200 food

.
Increased the build limit of Berry Bushes from 30

▶

60

.
Can now collect Blueberries while simultaneously collecting other types of berries.
Blackberries are now properly collected by Torps.
CARDS
Restored some of the beloved design elements of the Blueberries (I) card while maintaining some of the newer functionality. The card now has the following effects:
Newly-constructed Torps will now, once again, spawn a Blueberry Bush containing 200 food.
Any Torp Berry Bush currently present on the map will be upgraded into a Blueberry Bush AND will gain +200 food (in addition to the food already in the bush).
The Blackberries (III) card has been adjusted as follows:
Can now be sent twice.
Fixed a bug that sometimes prevented Torps from collecting from Berry Bushes spawned by the Blackberries card.
In addition to these changes:
German Mercenary Contracts (IV): Increased the attack and hit point bonus granted to Mercenaries from +20%

▶

+25%

.
A new 4 Prospector Wagons (IV) card has been added to the Home City.
Upon reaching the Imperial Age, Prospector Wagon shipments can now be sent again, similar to other unit shipments.
RANDOM MAPS
Adjusted the rewards, guardians, and spawn frequency of 83 different treasures in the Standard Maps set. This will manifest itself in two noteworthy ways:
Guardians will now protect loot piles respective to their strength and difficulty.
Large Wood Treasures will spawn less frequently on all Asian maps.
LOBBIES & MATCHMAKING
You can now play a Scenario file from the Skirmish screen. Note that while the civ can be changed on the setup screen, it will not be applied when loading the scenario—similar to Multiplayer Scenarios.
The Treaty Maps pool will now be used for all Ranked Treaty games, not just the 40 minute ones.
The option to invite players to a lobby via the friends list will now only display users on the primary platform (Steam or Xbox Live). This is to prevent cases where the game offered the ability to send an invite that the platform couldn't facilitate.
AI
Fixed an issue which would cause AI-controlled players to misallocate their Villagers on the wrong resources.
MODDING
Updated the mod manager to not require a restart when unsubscribing from a mod that was already disabled.
Preparing the groundwork for a change which will remove the restart requirement when subscribing to new mods.
Fixed an issue which would result in mods getting stuck re-downloading each time the game was launched, thus preventing users from accessing multiplayer.
Fixed an issue which caused mods with a higher priority to be prioritized lower in the file system.
Fixed an issue which could result in mods sharing the same priority number with another mod in the list.
Fixed several crashes when navigating to the Mods screen.
Implemented a system for proto unit overrides so that a mod doesn't have to make a copy of protoy.xml to apply the changes to that file.
Winter Wonderland [Mod]: Updated the mod to use protomods.xml rather than overriding protoy.xml.
ONGOING INVESTIGATION
As always, we are continuing to track issues reported by the community for future updates. Here is a brief update from our Production team regarding some of what is still in the works:
Grey Outline Behind Buttons: Seen in the Historical Battles and other areas of the game, this is a known issue with a fix already in the works!
Stuck Units: We are continuing to review your reports to see if, when, and under what circumstances this issue occurs for players. If you run into an instance of this in your game(s), please create or add to a thread on the official forum with the name of the map, the area and/or object, and a screenshot (or game replay) highlighting *exactly* when and where the unit got stuck. Thanks to everyone helping us tackle this issue!
Attack-Move Optimization and Fixes: A prevalent topic of discussion, the team is continuing their investigation and looking into solutions to ensure that it performs as expected in all circumstances. More updates to come!
Crashes: As always, the stability of the game continues to be a primary focus of our efforts. If you are experiencing crashes, disconnects, drops, performance problems, or other technical issues which affect your experience, please contact our support team so they can help you and collect information for our team.
Out of Sync Errors: Similar to crashes, reports of out of sync errors should be focused through our support team so they can collect details and information for our technical team. We want to hear from you and get these fixed once and for all.
Quality of Life Improvements: As we continue to lock down the most critical issues, we're continuing to work on quality of life improvements to the game, mod support, and other areas in need of some love. We're excited to share everything we have in the works, so stick around!
For other known issues, please visit this page to see what's being tracked!