Hello and welcome to another release filled with exciting updates, balance changes, and bug fixes for Age of Empires II: Definitive Edition!
Today's build brings several fixes to the game, which reduce the likelihood of a freeze or client crash, as well as numerous other fixes and balance changes available for you to discover in this post below. Many of these changes and fixes are a direct result of the Public Update Preview program (or PUP). For more information on the PUP—or to get involved—click the link above or scroll down to the Ongoing → Public Update Preview Program (PUP) section of this post.
Now, let's take a quick look at some of the changes coming with today's update:
We're pretty excited about making today's build available to you – it contains a few pretty significant changes, including Co-Op! Below is a brief highlight to help break it all down:
Co-Op is now live! You can read more about this new feature here: Co-Op Has Arrived!
Empire Wars now lives in the Ranked queue.
We've made CaptureAge easier than ever to use by adding UI support in Spectate (including in-game)/Replay menus.
Lots and lots and lots of bug fixes – these patch notes are long!
Balance changes!
And much, much more! Be sure to dig down into the post below to get all of the juicy details before hopping in-game and checking them out firsthand.
---
---
Thanks again to our amazing community members, all of whom have helped to make Age of Empires what it is today!
—The Age of Empires Team
♦     ♦     ♦
♦     ♦     ♦
Please note that custom mods may not be compatible with the latest game update. If you are experiencing issues launching or playing the game after downloading the new build, try disabling your installed mods before trying again.
Still having trouble? Visit our support site!
BUILD SPOTLIGHT
Alongside plenty of fixes and features included in today's build, we also bring you the Lords of the West event!
Join the "Lords of the West" Event!
---
July 6 – July 20
---
Age of Empires II: Definitive Edition is celebrating the month of July and The Lords of the West with a unique Event!
While this Event is active, everyone will be able to play as the Civilizations contained in the popular expansion – the Burgundians and the Sicilians! This is true for all players, whether you own Lords of the West or not. The Civs will be playable in Multiplayer or Skirmish matches, and we're including a fun group of Challenges specific to the Civs alongside some super cool rewards:
Grab a spiffy new Statue for your TCs!
Enjoy some very unique sand sculptures!
Get some cosplay going for your Knights!
New Rewards!
Starting TODAY through July 20th, complete the in-game tasks within the time limit to unlock exclusive rewards! In addition to the normal daily rewards, we've added two additional bonus challenges to this event!
DAY ~
🎯 Sign into Xbox Live.
🏆 Unlocks the Jacqueline in her Auto profile icon.
💾 *Required* to save any rewards unlocked during the event!
Each of the following challenges must be unlocked in order and on separate days:
DAY 1
🔒 Win as the Burgundians.
🧱 [Mod] Adds a statue of a Coustillier located under the Town Center.
DAY 2
🔒

Construct 3 Donjons

.


🏆 Unlock a Serjeant building a Donjon

profile icon.

DAY 3
🔒

Win as the Sicilians.

 




🧱

[Terrain Mod] Sand Donjons can now be found on beach terrain.
DAY 4
🔒

Train 20 Coustilliers.


🏆 Unlock a Coustillier Riding a Boar

 

profile icon.

DAY 5
🔒 Train 50 Serjeants from Donjons

.

 


🧱 [Local Skin Mod] The Knight's skin is replaced with Roger Bosso

.
Keep it Forever!
Remember: if you sign in to Xbox Live at any point during the event, you get to keep all the mods and profile icons you unlock! Sign in, earn your rewards, and enjoy!
We hope you enjoy your access to the Lords of the West Civilizations. If you enjoyed them and are interested in the Campaign content and learning more about this fascinating point in history, you can obtain those through your platform of choice.
—The Age of Empires Team
♦     ♦     ♦
Event F.A.Q.
Co-op
The Battles Await!
It's finally here—Co-Op for Age of Empires II: Definitive Edition has arrived! What's more fun than leading the charges down the Roman Empire as Attila the Hun? Charging down the Roman legions with a friend by your side!
Here's the TLDR:
Co-Op begins today with 5 Historical Battles, specifically selected because of how much fun they create as Co-Op scenarios.
As we gather your feedback and make changes, we'll be readying the release of Co-Op Campaign content, which includes 33 Missions selected from across 6 different Campaigns.
---
Co-Op Content Breakdown:
If you're curious about exactly which Historical Battle and Campaign Missions you'll be able to play with friends, we're providing a full breakdown here:
First up, these are the Co-Op Historical Battles you can play today:
Tours
Hastings
Honfoglalas
Kurikara
Bapheus
Then, as we work with your feedback, we'll be fully launching Co-Op in a future update including all of the following Co-Op Campaign content:
Saladin:

An Arabian Knight
Lord of Arabia
The Horns of Hattin
The Siege of Jerusalem
Jihad!
The Lion and the Demon

Attila the Hun:

The Scourge of God
The Great Ride
The Walls of Constantinople
A Barbarian Betrothal
The Battle of the Catalaunian Fields
The Fall of Rome

Alaric:

The Battle of the Frigidus
Razing Hellas
The Belly of the Beast
The Giant Falls
A Kingdom of our Own

Tariq ibn Ziyad:

The Battle of Guadalete
Consolidation and Subjugation
Divide and Conquer
Crossing the Pyrenees
Razzia

Suryavarman I:

Usurpation
Quelling the Rebellion
A Dangerous Mission
Challenging a Thalassocracy
Nirvanapada

Tamerlane:

Amir of Transoxiana
Gurkhan of Persia
Harbinger of Destruction
Sultan of Hindustan
Scourge of the Levant
A Titan Amongst Mortals
---
Where to Find Co-Op:
You can access Co-Op content from a few different places in the UI:
There is a Co-Op button in the Main Menu UI.
From the Main Menu UI, you can also click Single Player -> Campaigns – > Co-Op Campaigns, select your Mission, then invite a friend to join your Co-Op Lobby.
Alternatively, from the Main Menu UI, you can click Multiplayer -> Host Game -> and create a Co-Op enabled Custom Lobby.
Finally, from the (Custom) Lobby Browser, you can search for Co-Op Lobbies using the Game Mode filter for "Co-Op Campaign".
---
What to Expect from Co-Op:
Co-Op Historical Battles and Campaigns bring a cooperative Multiplayer experience to the vivid story-driven Campaign content you've been playing for so many years, making it feel pretty new and different from how you've experienced it all up to this point. We're genuinely thrilled to see how you like it, and also use your feedback to improve what's there before releasing all of the remaining content that's waiting for you!
You can expect all the same Campaign quality you know, and you get to bring a friend:
Story-driven historical narratives and objectives.
That same Age of Empires II gameplay you know.
In-game dialogue (fully voiced in all supported languages).
Beautifully crafted maps.
Additionally, all AI players have been updated to now fight against two opponents instead of one. You'll need to coordinate to conquer!
Good luck!
—The Age of Empires Team
♦     ♦     ♦
Ranked Empire Wars
Following our announcement that Ranked Deathmatch will continue in the form of a Custom Lobby solution in a future Update, today, the change that replaces Deathmatch with Empire Wars takes effect in Ranked matchmaking. You'll see this change when navigating to the Multiplayer -> Ranked screen:
Just a few things to make you aware of as you start working on your ELO for this mode:
All users playing 1v1 and TG Empire Wars will start with 1k ELO in each mode of play.
Empire Wars has its own map pool consisting of Red Bull Wololo 4 maps.
The Empire Wars map pool consists of 11 maps. In 1v1, each player will have 5 map bans in Ranked matchmaking and 4 map bans in Quick Play, 2 map bans per player in 2v2, 1 map ban per player in 3v3, and 4v4.
Please note: solutions we're currently exploring to resolve inflated TG ELO are likely to affect Empire Wars ELO, despite its newness.
Get Critical with CaptureAge
Last year, the CaptureAge Team launched an officially supported version of their popular CaptureAge tool for AGE OF EMPIRES II: DEFINITIVE EDITION, and now we're making it easier than ever to use. You can now load Live games and Replays directly into CaptureAge from the game! There are now Spectate with CA buttons added to the Replay and Spectate screens, and in the in-game menu when Spectating. If you don't have CaptureAge installed when you click on one of the new buttons, you'll be forwarded to the CaptureAge website to download and install the CaptureAge application. If you have CaptureAge installed, the game will automatically launch CaptureAge and load you into the Replay or Live game you selected!
And on the CaptureAge side of things, you can now control Replay speeds from within CaptureAge!
CaptureAge is currently available to all Steam users for free.
GAME
Stability & Performance
Fixed an issue where the game takes a long time to start up for players with large amount of graphical mods.
Fixed an issue where graphics would sometimes disappear or flicker in long games.
Greatly improved the performance impact of players experiencing hitches when advancing to the next age and are continuing to improve this performance.
A warning is now displayed for players whose VRAM is below the min spec.
Fixed various rendering related crashes.
Fixed a rare crash when switching from Windowed to Fullscreen mode while in-game.
Fixed a rare issue where players would crash in-game after only playing for a few seconds/minutes.
Fixed a rare crash where people would attempt to change their profile icon while being temporarily disconnected from the internet.
Fixed an issue where players became re-subscribed to event mods when they're temporarily disconnected from the internet.
Packing Town Center in Battle Royale now works correctly and no longer causes a crash.
Fixed a crash that could occur under very specific circumstances with CaptureAge installed.
Fixed a possible crash when trying to restore a Multiplayer game.
Fixed a very rare audio related crash.
Achievements
Players who earn an achievement on Steam can now also earn that achievement on Xbox Live if they sign in later and re-complete the achievement.
Graphics
Fixed an issue where farms could turn partially invisible under certain circumstances.
Fixed an issue where unit outlines would sometimes not display correctly at the edge of a building.
The Sharkatzor cheat unit will no longer clip through objects, but will fly over them.
Fixed an issue where move to arrow sometimes did not display when the camera was fully zoomed in.
Audio
A new threatening yet familiar sound now plays when your enemy researches Atheism.
A new sound now plays when your enemy researches the First Crusade, Cuman Mercenaries, or Flemish Revolution.
AoE 1 priests now heal units louder.
Gbetos now throw knives louder.
UI
Unique Technologies for the Franks now have the correct default hotkeys.
Buildings' melee and pierce armor is now displayed on the UI when selecting a building.
The in-game spectator icon now correctly displays for players from the winning team who have not quit the game yet.
Fixed various UI issues where the text had incorrectly cut off.
DM replays now correctly playback at the initial play speed.
Negative armor values are now shown more clearly on the UI (only affects Rams & Siege Towers).
Profile Icon in the profile manager is now immediately updated when selecting a new profile icon.
Fixed an issue where Sans Serif Fonts could appear smudgy on specific UI screens.
When spectating an AI, their technologies now correctly show in the global queue.
It is now possible to see the 2nd tab of units in the dock in the Dark Age to see the future technologies and upgrades.
The Malay loading screen tip no longer claims Malay have infinite fishing traps.
The score and research panel display state now properly saves between watching various recorded/spectated games.
Spectator count is no longer displayed when no players are spectating the game.
The diplomacy screen now correctly displays player names that use Kanji symbols.
Building Range Indicator brightness is no longer affected by the selected Grid Color when Player Color Range Indicators are enabled.
It is no longer possible to toggle the readiness indicator of players on the loading screen (this was only a visual check, it was not possible to "unready" players.)
The aftermath timeline in a completed match's statistics now groups teams together for a clearer overview.
Building Range Indicators no longer display for collapsing buildings.
Accessibility
Fixed various issues with the Narrator feature within the accessibility options.
GAMEPLAY
General
NEW Co-op versions of Historical Battles. Read more about it here!
Adjusted the range indicator to draw rounded rectangles when required.
Serjeants can now repair Donjons when holding down Alt if the Right Click Garrison option is enabled. Holding down Alt and clicking a repairable object also works to repair with villagers now if Right Click Garrison is enabled.
Monks can no longer drop Relics on themselves, making them invulnerable to melee attacks.
Villagers now automatically gather deep-sea fish when they reach the shore after building a nearby drop site.
Fishing Ships now automatically start working in Empire Wars.
Fishing ships and trade cogs can no longer be trained on Battle Royale maps.
Improved the Single mouse button mode, so it better distinguishes drag selecting with giving commands to units.
Kings can now be issued a Follow command using hotkeys.
Fixes
Fixed a legacy issue where it was possible to remove chopped straggler trees with foundations distantly. Now the foundation construction has to be started to remove the trees.
Fixed an issue where Castles would reset their attack priorities after training a unit.
Town Center foundations now display their correct range indicators.
Fixed an issue where command queues would not work correctly when tasking Serjeants to build multiple Donjons.
Fixed an issue where groups of moving Serjeants could stop when commanded to build a Donjon.
Fixed an issue where the "Build Donjon" button would sometimes not show up when selecting Serjeants alongside other units.
Skirmishers and units which fire multiple projectiles now add the correct amount of extra projectiles to fortifications when garrisoned inside them.
Fixed a legacy issue where farmers only work on the left side of a farm (they now work in the middle of the farm).
Selecting "Random civilization" no longer picks a civilization chosen by another player.
Scout line upgrades no longer change the stance of previously trained scout units.
Garrisoning units into an allied Ram or Transport Ship will no longer lose vision when the player does not own a Market.
Tatar sheep, Chinese and Mayan villager, and Inca llama spawn bonuses now work correctly on nomadic maps in games with Castle or higher age start.
Fixed a rare legacy issue where Monks could lose their faith when converting a building in-group while being within a specific range of their target, yet not close enough to contribute to the conversion.
Fixed various issues with foundations that are partially constructed in the fog of war and the black map.
Fixed a legacy issue where Dolphins could be deleted by placing foundations on top of them.
Gate placements no longer rotate when hovering them over unscouted walls and gates from other players in the fog of war.
Parthian Tactics now correctly affects hero cavalry archer units.
Fixed a rare issue that occurred in specific campaign missions where a ring of individually revealed cells of land appeared in previously unrevealed terrain.
Fixed a rare issue where players could place a foundation on top of other player's buildings on the edge of their line of sight.
Players are no longer able to garrison their units into enemy Transports and Rams during the treaty timer.
CAMPAIGN
General
Alaric 4 – 'The Sack of Rome': now correctly lists the player colors in the scout report.
Battles of the Conquerors 8 – 'Noryang Point': Eupseong technology is now available to the player.
Bayinnaung 2 – 'The Mandalay Cobra': no longer displays certain Town Centers in the Fog of War thrice.
Dracula 2 – 'The Return of the Dragon': Danesti Forces now have Heresy researched so that the general cannot be accidentally converted instead of killed.
Gajah Mada 1 – 'The Story of Our Founders': no longer has units getting trapped when capturing the watch towers.
Hautevilles 4 – 'Bohemond in the East': now requires the player to keep at least one Castle standing in Antioch.
The Grand Dukes of the West 6 – 'The Maid Falls': has various smaller fixes with shallows that were not traversable.
Le Loi 1 – 'The Dai Viet Uprising': no longer has allied monks repeatedly picking up and rejecting incorrect Relics that have been delivered to them.
Le Loi 2 – 'The Mountain Siege': now correctly displays the number of allied soldiers that have escaped.
Tamerlane 2 – 'Gurkhan of Persia': Teams are now locked.
CIVILIZATION BALANCE
General
UNITS
Hand Cannoneer: accuracy increased from 65%

▶

75%

.
(Heavy) Cavalry Archer: Increased attack animation duration from 1.15

▶

1.17

.
Burgundians
UNITS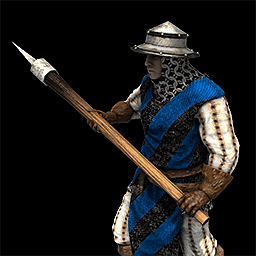 Flemish Militia: no longer deal 2 bonus damage vs buildings.
TECHNOLOGIES
Flemish Revolution cost increased from 800f 450g ▶ 1200f 650g.
Persians
UNITS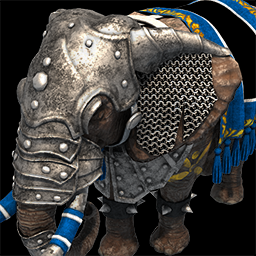 (Elite) War Elephants: training time decreased by 6 seconds (from 31 ▶ 25 seconds), cost changed -30f +10g (from 200f 75g ▶ 170f 85g).
Slavs
UNITS
Elite Boyar: +2 melee armor (from 6 ▶ 8).
Turks
TECHNOLOGIES
The unique technology Artillery has their stone cost replaced with wood and now costs 500 gold and 450 wood.
RANDOM MAPS
NEW MAPS!
Eleven new maps, which were featured in Red Bull Wololo 4 have been added to the map pool:
General
The starting setup on most of maps in Empire Wars game mode now includes 2 farms and farmers, 5 herdables and 6 shepherds, 4 foragers, 12 lumberjacks, and 4 gold miners. On specific maps, the assignment of food gatherers can differ.
Also removed the chance of very distant secondary sheep and deer spawns.
Map Balance
Gold Rush:

The starting gold mines now spawn further apart from each other.
Bases are now more open and spawn without forests in front of them.
Forests are now generally further away from TCs.
Players now spawn slightly closer to the center of the map.
The center of the map is now more central for players to be fairer for everyone.
The hill in the middle of the map with the gold in it is now more prominent.
The gold inside the central hill now features 5-tile gold piles and twice as many of them. However, the total gold is approximately 15% lower and is more scattered around.
Also removed small lakes from spawning to better secure starting forests for players.

Golden Pit:

Deer and other objects no longer appear on Death Match and infinite resources.

Team Islands:

Removed the possibility of connected team islands.
Random Map Scripting
The maximum value in rnd(min,max) is now inclusive.
Added min_connected_tiles parameter for object generation to determine the minimum amount of adjacent tiles required for the group to place tiles.
Generating random maps with direct_placement in the scenario editor no longer breaks future random map generations in the same editor session.
actor_area_to_place_in no longer disables max_distance_to_players.
force_placement in small actor areas no longer produces excess objects.
place_on_forest_zone now correctly places buildings larger than 1×1 tiles.
set_avoid_player_start_areas now allows using a distance parameter.
Added guard_state parameter for player setup, which can set if an object must be protected to get a resource trickle or avoid defeat.
Sea Walls now properly generate Sea Gates instead of Palisade Gates.
Actor areas are now optimized, so scripts using this functionality will load faster.
Added accumulate_connections command for connection generation to allow stacking connections on top of previous ones.
Fixed an issue that caused scripts using small actor areas to occasionally fail to spawn the desired number of objects.
LOBBIES & MATCHMAKING
Empire Wars is now available in Ranked!
The "Pending Invitations" notification now also appears in the main menu.
Fixed an issue where Lobbies would not be visible until you received an invite to them.
When there are more Lobbies available, more are displayed when using filter options.

To make it easier to find nearby games, when using the Sort by Server option, servers sort by ping instead of alphabetically.

Party members can now see the host's map choice immediately after joining a party.
Fixed a rare issue where hosts could change settings in a restored game.
Restoring a game will now display the correct civilizations of all players.
Fixed a rare issue where lobbies could break right after hosting a Restored game lobby.
Players banned from matchmaking now see an error message with additional information.
Entering the wrong lobby password no longer displays an empty error message.
The Lobby dropdown now displays all available Game modes without needing to scroll.
When in a Custom Scenario lobby, Human player slots (including Open slots) show before AI-only players.
All players in a lobby now automatically get assigned default player colors when a new Custom Scenario is selected.
The default player Teams for Custom Scenarios are now "-" (None) instead of "?" (Random) to avoid conflicting with the scenario's built-in alliance options.
AI-only players added via selecting Custom Scenarios in the lobby should no longer say "HD version".
AI
General
AI players no longer repeatedly enter/exit their Town Center when surrounding buildings are under attack by ranged buildings (such as towers).
AI now properly detects the starting Standard Age when playing Death Match, Empire Wars, or Battle Royale.
AI players no longer attempt to convert unconvertible units (such as heroes).
AI players will no longer slaughter excessive livestock.
Fixed an issue where AI units could stutter when having pathing conflicts with other players.
Improved AI player difficulty scaling on all difficulty levels below hardest. We're continuing to observe player feedback.
AI units are now more likely to retarget to closer enemy units if their current target has moved too far away.
Fixed an issue where AI trade carts and cogs would attempt to trade with unfinished market and dock foundations.
Pathfinding
Villagers now take pathing distance into account when selecting their nearest drop site (instead of tile distance).
Villagers no longer retreat 2 tiles away from specific gate rotations when tasked to construct another building.
Fixed an issue where military units sometimes ignored queued attack commands (SHIFT+CLICK).
Units commanded to attack several targets using waypoints no longer fail to attack targets outside their range.
Converted buildings no longer obstruct players while their destruction animation plays in RM/DM game modes.
Fixed a rare issue where units tried to avoid no longer present objects when targeting solid objects, causing odd pathing quirks around seemingly invisible objects.
Fixed a rare case where melee units could sometimes be undecisive while attacking enemy buildings next to enemy fortifications.
Fixed a rare issue where Onagers pathed through trees after being command queued to target certain nearby trees.
Fixed a legacy issue where Fishing ships sometimes attempted to drop off food to unreachable docks.
Improved how vast amounts of Villagers path through narrow spaces.
Scripting
Added new up-get-guard-state functionality.
Using a compareOp to chat values of a goal now matches UserPatch behavior.
Added the possibility to return a value from a unit group for the following commands:

object-data-target
object-data-target-id
object-data-move-x
object-data-move-y
object-data-patrolling

Added action-attack-move, which pairs well with up-target-point and up-target-objects.
Added new constants scenario-player-# (# = 0-8) to unambiguously refer to color-ordered players in AI scripts made for specific Scenarios.
EnemyBuildingsInTown, EnemyUnitsInTown, and EnemyVillagersInTown now return actual counts, instead of a boolean.
object-data-hero-flags now returns proper values.
up-get-fact cc-gaia-type-count now returns proper values.
object-data-ballistics now returns proper values.
object-data-to-precise now returns proper values.
up-get-object-type-data now returns proper values.
fe-cc-effect-percent now correctly modifies object stats.
object-data-pierce-armor and object-data-strike-armor now return proper values.
up-drop-resources now correctly drops food when using different classes.
Constants for the Burgundian and Sicilian civilizations are now correctly defined.
AI players can no longer queue technologies and units while sn-enable-training-queue is disabled.
up-assign-builders now works correctly on Wonders.
up-target-objects now uses sn-number-tasked-units correctly when there are more targets than units.
sn-enable-research-queue now properly respects the queue size set by sn-enable-training-queue.
Villager distribution percentages (sn-food-gatherer-percentage, sn-wood-gatherer-percentage, sn-gold-gatherer-percentage, and sn-stone-gatherer-percentage) are no longer affected when using sn-minimum-number-hunters.
Added new constants "lobby-player-#" (# = 1-8) to unambiguously refer to players in lobby slot order. For example, "lobby-player-1" will refer to the Host regardless of their color index selection.
LOCALIZATION
Fixed various translation issues in all languages.
MODDING
General
The Tools folder for modding is now also accessible for Windows Store users.
Mods no longer appear duplicated when Signing into Xbox Live while on the "My Mods" screen.
The ability to add icons for custom maps improved. A .PNG file in the random-map-scripts folder with the same name as the .RMS file now displays as the icon for the map.
Fixed a rare issue where it was impossible to leave the profile menu after unsubscribing from an event mod.
The hero status attribute now controls hero glow. Hero glow now appears for units with full hero status (1) or with the new hero glow flag (64).
Added a new Hero Status flag (128) which can invert properties of other Hero Status flags assigned to the unit (except flag 1).
The Regeneration Rate attribute now affects units with hero regeneration. The rates from both regenerations sum with each other.
The tech modification trigger effects added in our November Update, including Change Technology Name, Change Technology Description, and Enable/Disable Technology Stacking can now be used with the MODIFY_TECH effect in effect_amount.
Scenario Editor
Fixed an issue where a player's options could reset when accessing the Options menu from inside the Editor.
Improved the performance of terrain painting when working on large maps or maps with complicated terrain blending.
Improved the performance of terrain elevation changes when working on large maps.
The 2×2 erase brush no longer erases a 3×3 area.
After testing a scenario, the minimap now resets to its default state.
Fixed an issue where removing a Town Center sometimes left an invisible object behind on the map.
Resources can no longer be dropped off at an unpacking Town Center.
Disabling Cannon Galleons for one player no longer disables them for all players.
Fixed a legacy issue where AI Map Type would not correctly store when saving a scenario.
Fixed a legacy issue where Fortified Gates could not be placed in the Editor.
Editor UI now correctly displays pierce armor and garrison space on buildings.
The Objectives text is no longer limited to 240 characters.
Fixed an issue where buildings could easily be placed over units, making them get stuck in-game. Note: bypass this by using Ctrl+G to cycle through placement modes.
Fixed a crash when entering text in the Script Call textbox.
Fixed an issue where the Tatar sheep bonus was not working in scenario games with Castle or higher age start.
Triggers

Object Selected (MP) now correctly works with the Inverse condition in multiplayer.
Display Timer Effect now correctly replaces the current timer ID when used again.
The effect of Change Technology Cost no longer persists through non-scenario games.
The effect of Change Object Player Color no longer makes the HP bar of the affected unit white.
The Objects in Area condition now has an Object State dropdown.
The effect of Change Technology Cost now uses more than one resource cost on techs that don't have more than one resource cost by default. Canceling the tech returns original price values instead of the modified ones.
Change Object Player Color and Change Object Player Name now affect notifications.

Expanded the Conditions List dropdown to no longer show an unnecessary scroll bar.
Gaia is now a valid player for technology-related trigger effects.
An error message now pops up when attempting to save a custom campaign with the same name as an official retail campaign.
Fixed an issue where buildings with changed object player color were shown with their original color during the fog of war.
ONGOING...
Investigation
As always, we are continuing to track issues reported by the community for future updates. Here is a brief update from our Production team regarding some of what is still in the works:
Alt+F4 & Queue Dodging: We're aware and a fix is coming very soon. This is an issue we'll be monitoring and managing on an ongoing basis once the solution is Live, to ensure that players who are using this tactic to dodge queues aren't finding new ways to abuse the system. Once this is Live we'll want your feedback, so please go to our forums or Tweet at us and let us know how it's performing. We'll have more information shortly as we get closer to this change.
Crashes and Freezes: We've been busy fixing quite a few game crashes and freezes that users have reported through Support and PUP. In this process, what we're observing is that player-reported issues (when they're informational only) can remain pretty difficult for us to track down, but log files and a little bit of back and forth with our Support Team have been incredibly helpful. This shift toward working directly with our players to dig into the issues you're reporting has allowed us to bring some big stability improvements to the game in a short amount of time, and we're anxious to keep this up. Here's some added information for you that will help our Teams work faster to provide solutions –

If your game is crashing, there's a new type of log file that was introduced in the last patch, and it looks like this (example): AoE2DESteam-46906-2021.04.06-15.46.57.mdmp
The file can be found in this directory: C:\Users\[YOUR WINDOWS USERNAME]\Games\Age of Empires 2 DE\logs
The log file name specifies the game, platform you're playing on, build version, and the date/time of the crash, and is specific to every instance – so if your game crashed earlier in the day and you've been playing since, you can still go back and find this file by matching it to when your issue occurred
Please attach this file in any Support Requests you submit regarding a crash, and if necessary we'll reach back out for more information.
You can reach out to our reach out to our Support Team, and if you're a Steam user, you may be directed to PUP to help us confirm if we've been able to resolve your issue.
For other known issues, please visit this page to see what's being tracked!
What's on the Horizon
During the recent E3 2021 Xbox and Bethesda Games Showcase, we showed off more about our upcoming Dawn of the Dukes DLC! We'll have even more details on this soon, so stay tuned to our channels for more information!
Public Update Preview Program (PUP)
April was the first time that we pushed balance changes to the PUP, and we're thankful to our users who helped us identify bugs which we've since been able to address ahead of the the launch of this update.
We were also able to validate a fix for game freezing that wound up being pretty difficult to track down. The PUP continues to be one of our best tools for resolving complex issues, and we'll be utilizing the PUP more and more in the months ahead.
You can find more information in the Steam forums when PUP builds are active (note: you must be logged into Steam to view the forum), and we invite you to participate with us as we take steps to make sure you're having an enjoyable gaming experience.
You can get involved in the latest edition of the Public Update Preview, here:
* Note that you will need to be signed in to Steam to view the PUP forum and threads.
Hotfix 50700
After last week's massive Age of Empires II Update 50292, the team has worked tirelessly to address critical issues found by you, made available RIGHT NOW in Hotfix 50700!
Fixed crashes reported by Steam users when syncing Achievements with their Xbox Live account.
Fixed an issue with an incorrect Civilization appearing in the first Gajah Mada scenario.
Updated the Mod system to handle scenarios where folders are using both capital and lower casing.
Resolved crashes reported by some users trying to load save games from the previous build (47820).
Fixed a rare issue affecting starting Villager count on some Empire Wars RBW4 maps.