Hello and welcome to another episode on our Community Highlight blog series in which we feature your best creations related to the AoE series.
One of my favorite things to do is scouring the web for new content to feature in this blog, as I always come across great artwork, some of which comes with its own story. Such is the case with this week's feature, a drawing by deviantART user Shabazik. In the description that goes with the image, Shabazik explains that he doesn't believe that anyone is truly bad at drawing and that drawing is all about practice. He states that a lot of people say that they can only draw stick figures and shows some of his old drawings, as an example of how his work has evolved over the years.
Besides the drawing being inspired by Age of Empires, I thought that he has a point. If one wants to become good at something, one has to start somewhere, and his drawing shows that stick figures make for some pretty awesome units (although my non-stick figure soldiers would still not look half as cool).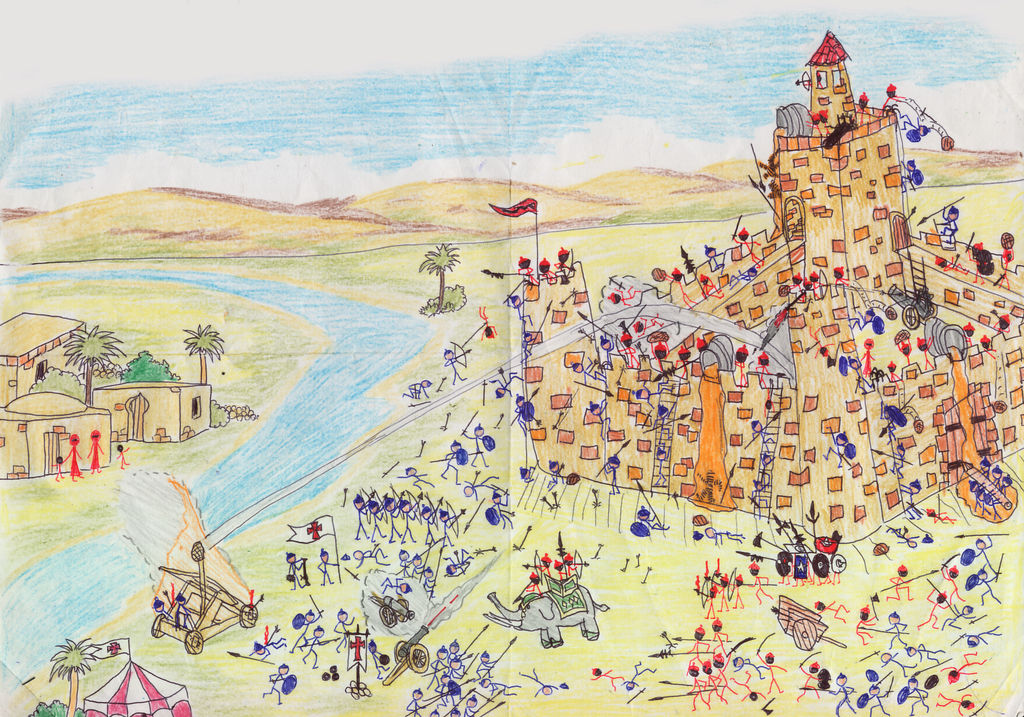 What do you think of this battle scene? Do any of you draw? If so, how has your work evolved over the years? Let us know in the comments below.