Age of Empires II: Definitive Edition has an incredible number of talented individuals creating interesting and exciting mods for you to enjoy. These range from entirely new Custom Campaigns to visual additions and complete overhauls. Today, we're going to highlight some fantastic mods designed to help increase your in-game awareness, accessible information and make your life a little easier!
Everything on this list may not be for you, but you're bound to find at least one gem that will interest you and the way you like to play Age of Empires II: Definitive Edition.
In the past, we've covered some excellent mods designed to help improve your gameplay and keep you climbing the ranked ladder. If you're trying to push to the next level, we absolutely recommend taking a look at our previous blog here.
Improved Tech Tree Mod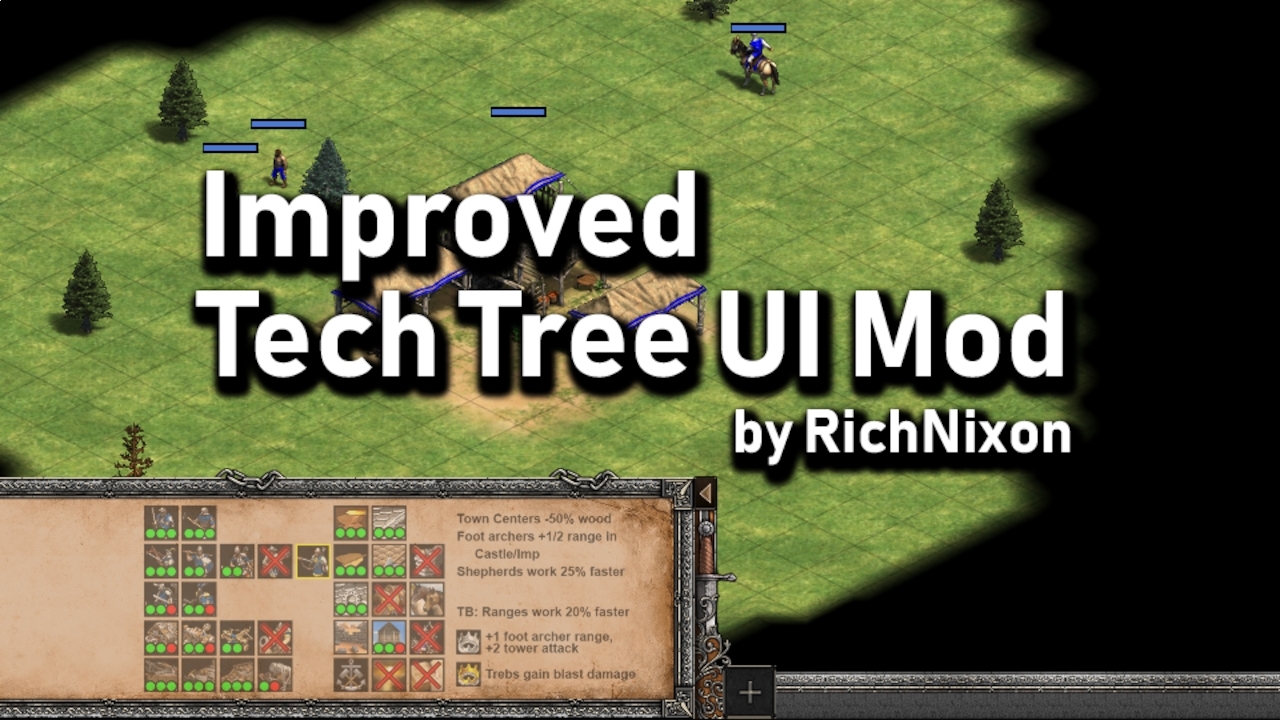 We absolutely understand that with more than 30 civilizations to choose from, each having their own Unique Bonuses, Technology, Tree and Unique Units, it can be hard to keep track of what you have access to. To combat this, we recently added the Technology Tree drop down you can access by hovering over your Civilization Icon during a match, making it easier to check your civilization information at a glance.
However, if you want to take this to the next level, the (Mini) Improved Tech Tree mod by RichardNixon216 is an incredibly helpful way to display all your basic Civilization details at a glance. On your UI, each unit line and technology is displayed, showing you what your current civilization has access to, which researches are available, and more!
Bonus Mod: Transparent UI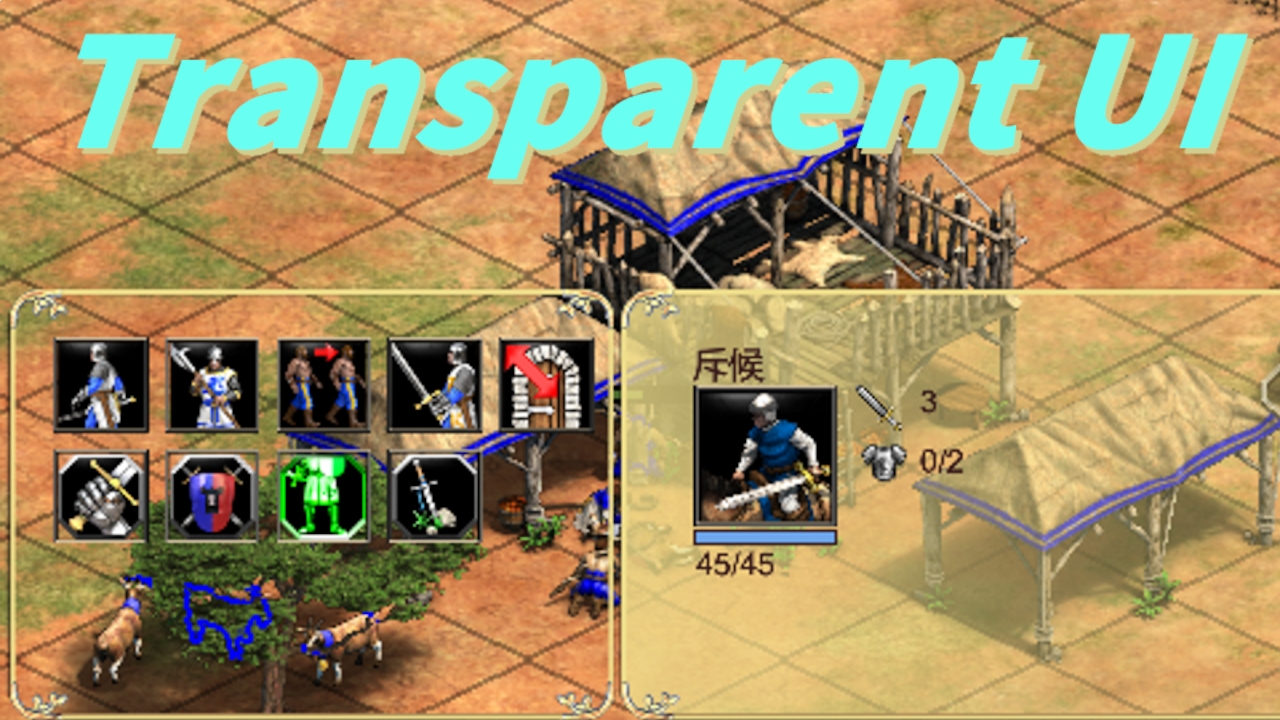 If you're of the opposite mind and want less UI taking up your beautiful screen real-estate, check out this incredible mod by Tebano721, making the UI nearly transparent!
---
Better Resource Panel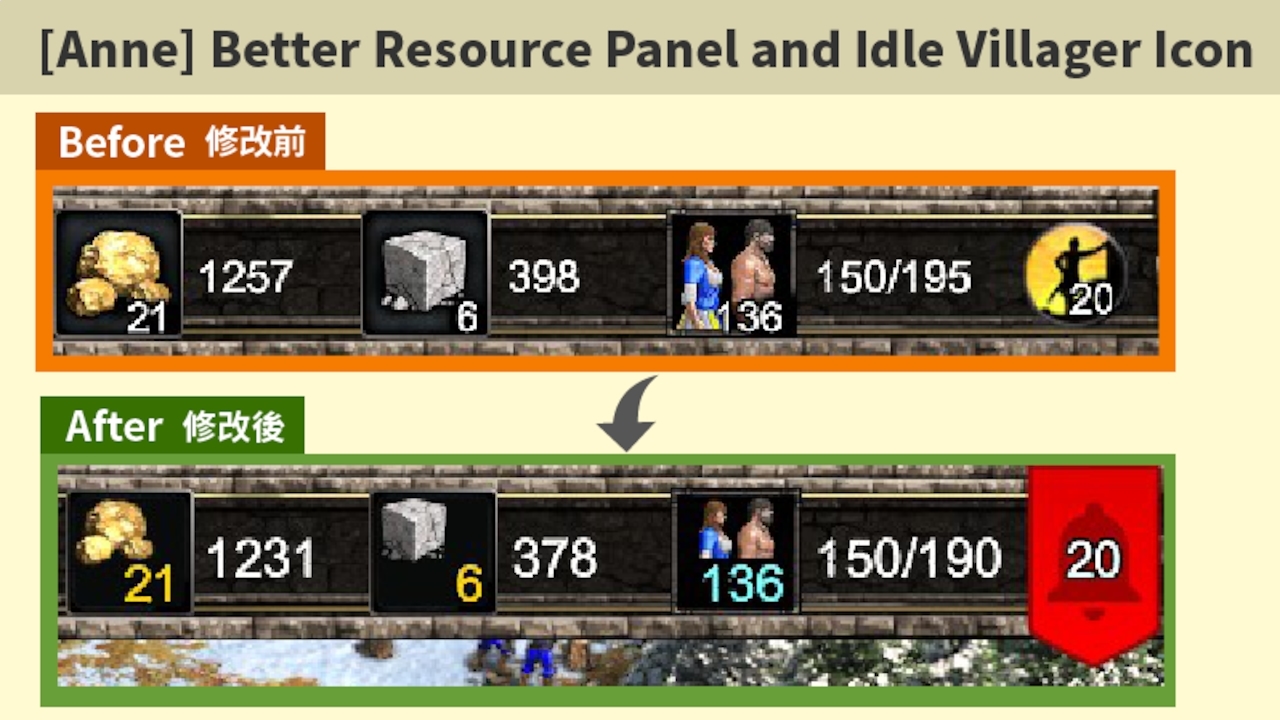 If you struggle keeping an eye on your resources or those pesky Idle Villagers, the Better Resource Panel mod by Anne HK may be exactly what you're looking for. Idle Villagers are now represented by the hanging red flag, which is much harder to miss and the increased font size makes all your resources apparent at a quick glance.
---
Alternative Dark Age Town Center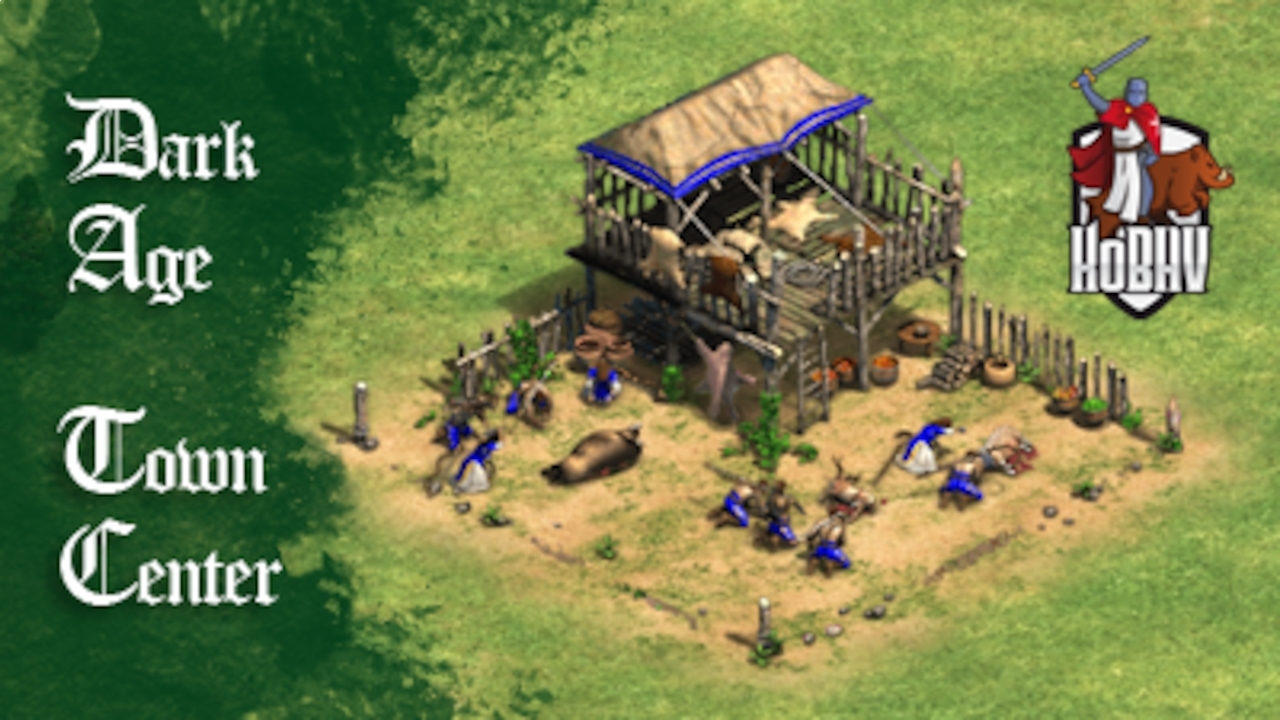 Do you get frustrated microing Villagers, Sheep and Boars under your Town Center during the Dark Age? Then the [KoBHV] Dark Age Town Center mod by Addy607623 is for you! This mod changes the Town Center visual appearance to remove traversable sections for you to set up your starting economy with quick efficiency.
Bonus Mod: Transparent TC Front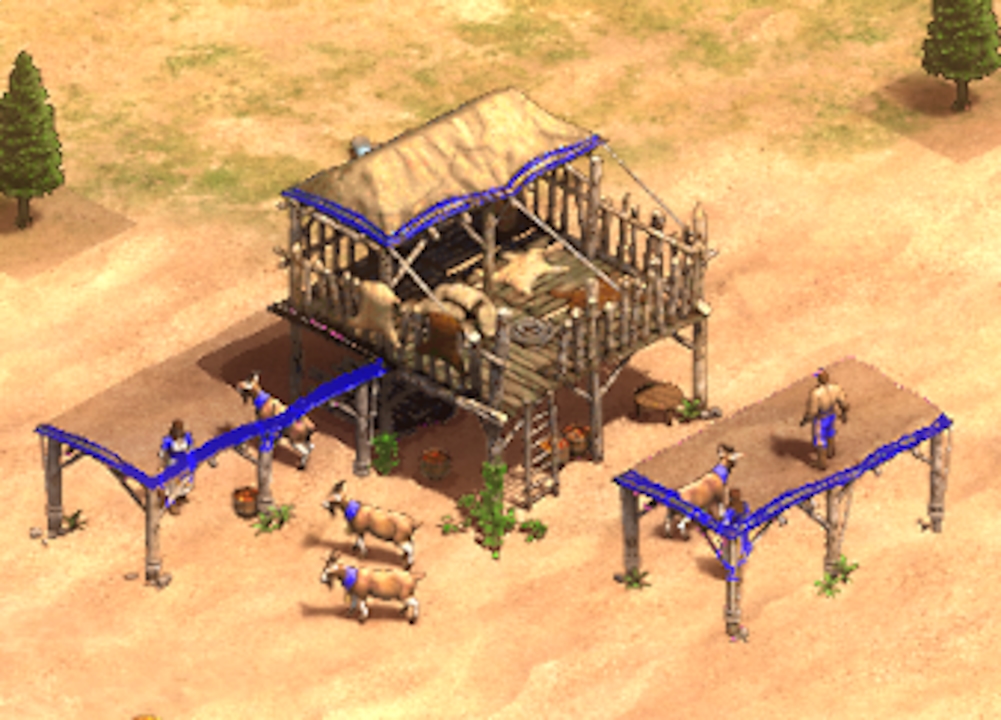 Want to achieve the same result as the above mod, but like the way your Dark Age Town Center looks? Then check out the Transparent TC Front by Votrex1bgg, which adjusts the transparency of the Town Center for you to easily see what's going on underneath!
---
Bigger Mini-map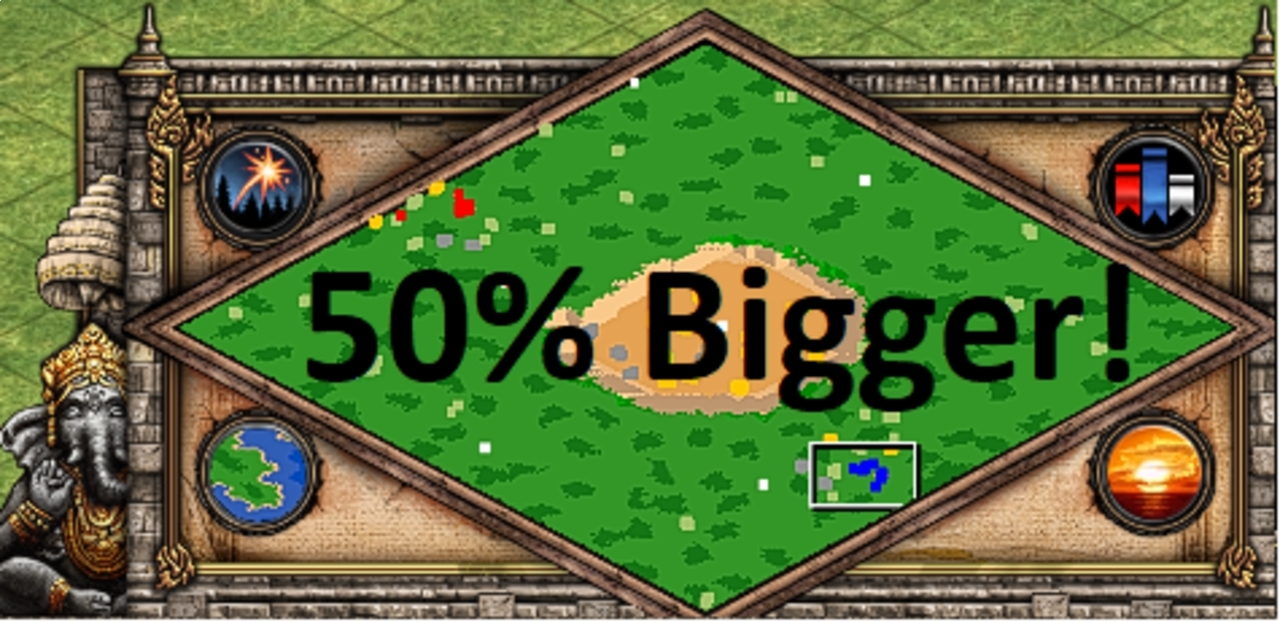 Always miss what's happening on the Mini-map? Well, don't miss anything again with the Bigger Mini-map mod by Sogomn, increasing the Mini-map size by 50%, making it easier to survey your entire empire at a single glace. If you're missing small raids on your economy or enemy forward positions, subscribe to this mod now!
Bonus Mod: Centred Mini-map
Don't mind the Mini-map size, but hate looking all the way down to the bottom right of the screen? The Centered Mini-map mod by Polskafan7318 solves that problem exactly as advertised, planting the Mini-map in the bottom center of your screen. No more will you need to look to the right! But in all seriousness, the Mini-map will now be within your normal field of view, making it easier to see the whole picture while also concentrating on the battlefield.
---
We hope you've discovered and subscribed to some fantastic new mods. If you're after more mods to help level up your gameplay, don't forget to check out our previous mod showcase.

And if you have any recommendations for mods you'd love to see highlighted in the future, please let us know!